Hand fan flamenco dance fans cloth fan pouch fan pocket fan hinged top
Choose:
The irreplaceable accessory for the Spanish Flamengo dancer now available at our Onlineshop. The fan is absolute for decades as a cult object of Flamengo dance and also for Seduction. In addition Spain, Italy and also France are famous for its long tradition of hand fan and is considered one of the largest producing countries. Our hand fans are made of plastic, they are well at hot weather or use it as a wonderful decoration.
Here you will find a great selection of hand fans. The hand fan can be practically push together and store easily in this way. The hand fan was the ideal Companion for the summer, without taking a lot of space. Of course, the hand fan can also used as originally intended, to make cool air.
Even more recently charmed more women to their loved ones with a seductive fan dance - maybe you soon?
Great colors and patterns waiting for you!
Dimensions: Length closed: 23 cm
Open span: about 43 cm
Got a question?
These products you might like too
1,99€
incl. 19% VAT
plus Delivery charges
Details
1,04€
incl. 19% VAT
plus Delivery charges
Details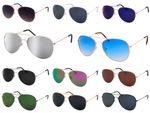 2,99€
incl. 19% VAT
plus Delivery charges
Details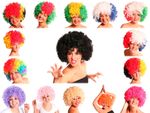 3,49€
incl. 19% VAT
plus Delivery charges
Details
3,99€
incl. 19% VAT
plus Delivery charges
Details
1,00€
incl. 19% VAT
plus Delivery charges
Details